About Us

Ayurveda Health Resorts
Our mission
Ayurveda Health Resorts is dedicated to offering authentic ayurvedic healing holidays.
By personally researching the best Ayurvedic resorts available we guarantee the premier quality of each establishment. Guests are assured of each resort's exceptional service, heavenly atmosphere and effective therapies. We arrange the ultimate Ayurvedic experience by suggesting suitable places, facilitating reservations, ensuring special requests are met and organising easy, secure payment.
Expert Ayurvedic Advice
We can recommend the ideal place, practitioner, period and therapies for your needs. By communicating with the Ayurvedic Centre regarding your requirements you are assured of authentic and effective Ayurvedic treatment.
For advice regarding your best resort options complete your health history and current concerns by clicking on this link: Free online ayurveda consultation.
Solo or Group Packages
Whether you're enjoying time alone or with an ensemble we can organise discount deals for you. These may include accommodation, treatment, shuttle service, yoga, astrology, cultural performances and tours.
Contact us on: reservations@ayurvedahealthresorts.com
AHR Team


The Ayurveda Health Resorts team are all qualified in Ayurveda and hence have an indepth understanding of the optimal Ayurvedic standard. We're passionate about sharing the wealth of Ayurvedic wisdom and services with others worldwide.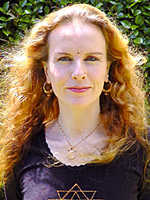 Caroline Robertson
Cert Ayur; ND; Dip Hom; DRM; Dip Bot. Med.
Managing Director
caroline@ayurvedahealthresorts.com

Caroline has consulted patients and companies as a qualified Ayurvedic consultant, Naturopath and Homoeopath for over fifteen years. She also teaches Ayurveda at Sydney's Nature Care College and at her own Ayurveda Elements Academy. Caroline is a prolific writer having published a book on Vastu Shastra and dozens of articles on Ayurveda, Vedic sciences and health.

Caroline has enjoyed over 18 months at various Indian Ayurvedic retreats and also lived in India for six years.
She is now based in Sydney with her husband Rama Prasad and visits various Ayurvedic retreats for several months annually.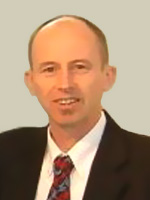 Peter Beetz
ND; BHSC; Dip Ayur
Managing Director
peter@ayurvedahealthresorts.com
Peter was b orn and educated in New Zealand with Dutch parents. He graduated from the University of New England with a Human Health Science degree majoring in Naturopathy, an Advanced Diploma of Naturopathy and a Diploma of Ayurveda.
For the past twenty years he has been involved in the natural health industry as a manufacturer, wholesaler, importer and exporter of natural health products. Peter is passionate about Ayurveda, herbal medicine, organic food and preventative health. He has traveled extensively around the world, visiting several Ayurvedic health resorts and understands the difficulties in selecting a suitable one.
Peter currently divides his time between living in Australia and Europe.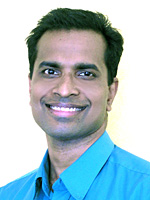 Rama Prasad
BAMS; CACH
Ayurvedic Standards, Marketing Manager
rama@ayurvedahealthresorts.com
Rama is one of Australasia's most qualified and experienced practitioners in the field of Ayurveda. His classical bachelor degree training at India's prestigious Ayurveda College for 7 1/2 years along with extensive sanskrit and yoga study endows him with expertise in all areas of this healing science. Along with consulting and teaching at Sydney's Ayurveda Elements Rama is the principle lecturer for Nature Care College's Ayurveda Diploma Course and Ayurveda Elements Academy Australia-wide.
Rama's enthusiasm for Ayurveda is contagious, as he believes 'the more you give, the more you gain.' His dynamic presentation skills make him a popular presenter at international conferences and seminars.
Rama's clinical expertise introduces people to Ayurveda in a way that is easy to understand and implement as a tool for healing and happiness, his teaching style making Ayurveda both enlightening and entertaining.
An experienced Ayurvedic physician and teacher for nearly twenty years, Rama has a reputation as a gifted and sensitive healer with a warm and compassionate nature.
Rama regularly visits his native Kerala to connect with the Ayurveda community and his extended family. He frequently refers patients to extended Ayurveda retreats.